We walked into this wedding of theirs through the well wishes of their friends who could not be there.
Zach congratulations on getting married. I so wish that we could be there in person with you celebrating, but. I know that you guys are going to have an incredible day because that's the kind of people you are. You were both so resilient and so loving and I know this day is gonna be all about the things that it should be about which is your relationship your family and back.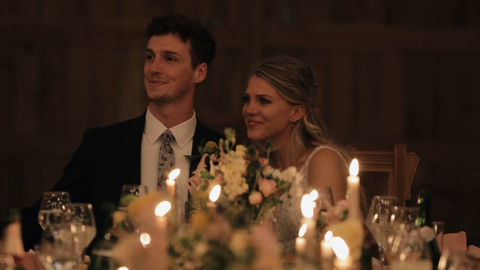 We're so proud of you guys. You are perfect for each other. We would have imagined a better husband for Emma, Zach you are all we've prayed for her whole life. Until we get to see you wrap your arms around each other each other and squeeze for us. Very tight. We adore you with all of our hearts and are so thankful for you.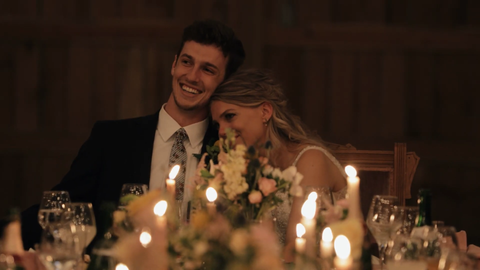 Father, this moment is holy in your eyes. So we pause, we recognize your presence here today. We give you thanks. Thank you for watching over us today. Thank you for the clouds opening up may it not be lost on us how special this day is. God we are overjoyed to be here to celebrate, to witness the commitment that Zach and Emma are making to each other.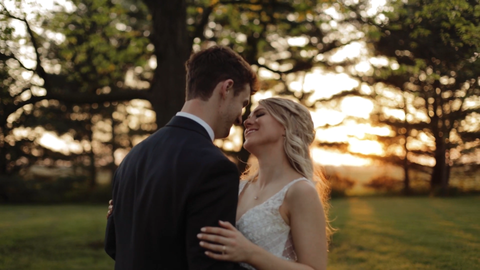 Emma, words have always seemed to come fairly easily to me. It's hard to think of a time when I haven't been able to weave together the words I need to adequately express how I feel about someone or something. But as many words as I've tried to string together over the years to express to you how special you are and how much I love you. I've never felt fully able to capture the depth of it. In so many ways you've shown me how to be brave and facing my own fears. You carry a love for creation and a love for life so deeply within your heart that it seems to pour out and everything you do and it's infectious. Your excitement and passion about the things life has to offer, have drawn me out of my own comfort zone and into a completely different way of experiencing life, a fuller way of experiencing it. The tears of pure joy that seemed to come more and more frequently these days. The little smiles, the long tight hugs, the forehead kisses, head rubs, it's my prayer that the Lord will continually allow you to feel more and more of the ever deepening love that I have for you. And that he'll continue to teach me how to show you as I seek to serve cherish and honor you. Emma Beth, you're the answer to more prayers than you could possibly imagine.
It's my deepest hope that my tears as you walk down the aisle will be an overwhelming expression to you my love and gratitude for the incredible gift God has given me in you. I'm truly humbled and it is my joy to give myself completely to you every day for the rest of our lives.
I love you so much.
Yours forever, Zach.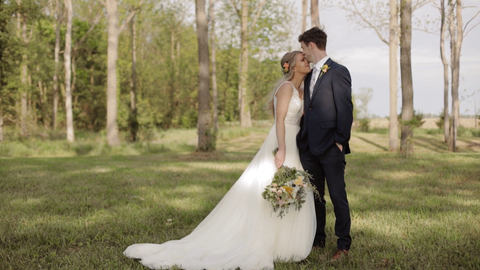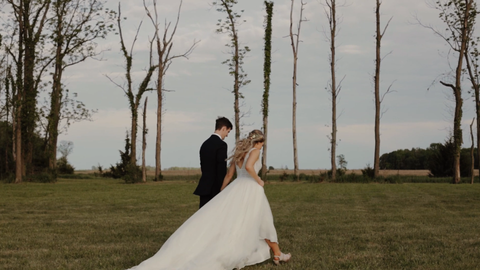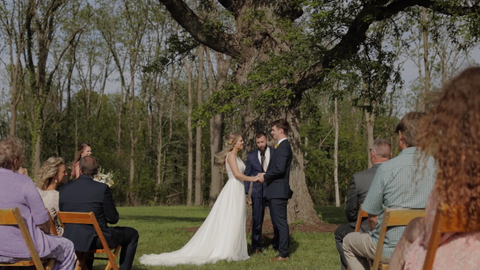 Our relationship has continued to get better and better because of your persistence help me grow and chase. Jesus, Thank you for helping me understand his love better by the way you give your love freely and without conditions. You've gone out of your way to show love to the people I love. And I'm a better friend, sister and daughter because of you.
Thank you for intentionally seeking my heart soul in mind. You bless me beyond measure in the way you speak truth over me and build me up when I'm overwhelmed and anxious. Because of who you are, I'm more excited for life and the possibilities that it holds. We fought for each other and I promise to continue to fight for you and to choose you when the years turn into decades. And I promise to look for ways to celebrate who you are into work to find joy in each season of our life.
You are the best partner I could have ever asked for. I'm so excited to see you at the end of the aisle and to wake up tomorrow as your wife.
Love your forever, biggest fan Emma.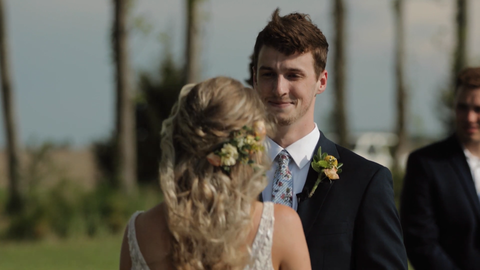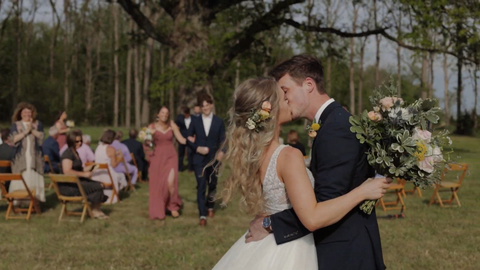 On behalf of both, the Unger and Lam families, thank you all for being here on this special day in a very unique time. Thank you for honoring them on such an important day in their life. Your marriage is God's plan to show the world that it is believable. He is good and kind and true. And I'm convinced before your friends and your family. I'm convinced that your marriage will point many people to the goodness and the kindness and the truth of the gospel. I want to charge both of you to keep opening the door, to keep serving one another tireless, it's giving yourself to one another.
The authority vested in me as a minister of the gospel of Jesus Christ and in accordance with the laws of God in the state of Indiana. And more importantly than any of that as your pastor and your friend. It is my honor and my privilege to pronounce you husband and wife and what God has brought together let no one separate. Zach you may kiss your bride.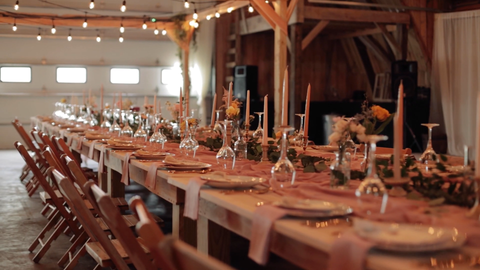 I wanted to share a little piece of a note I wrote back on April 13 2015. Believe me at this point in your life, they will most likely continue to disappoint again and again and again. So take a deep breath, smile, be yourself, be a friend and just wait on it. And you'll be amazed how the right person will walk into your life. From almost the very beginning of knowing Zach, I saw how well he loves Emma, and how much he loved her.
After going back to school at Iowa he met the amazing and wonderful Emma, and the rest is history. I really enjoyed the past two years being able to watch Zach and Emma grow as a couple and just love each other as best as they possibly can. There's no way that I could have picked a better girl than Emma for my brother. I thank God every day that Riley and I did such a good job getting you guys together.