Here's a look at the wedding dress trends for 2021 2022.
Less is more
There's been a lot of focus on elopement dresses and that's obviously because of the whole COVID situation and people are wanting to get married as soon as they have the chance. So a lot of people we've been seeing have gone for more minimalistic approach. To be creative in that approach, they've used simple fabrics but made them a bit more interesting and detailed with pleats and folds. You'll see like lots of massive bows just to give the dress a bit more character but again with a simple fabric.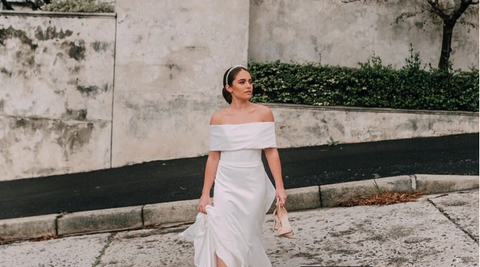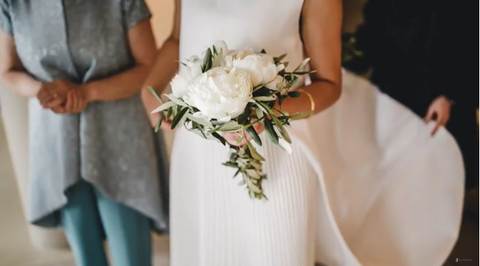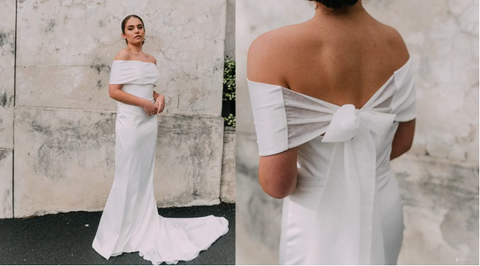 Sleeves
Another massive trend that we've been seeing is definitely sleeves that has been going on for a while. People have been using sleeves and incorporating a lot of a bohemian kind of look to their dresses. So when you think of elopement, it's almost like something got relaxed thrown onto you. It also creates a very easy and romantic kind of feel for the wedding.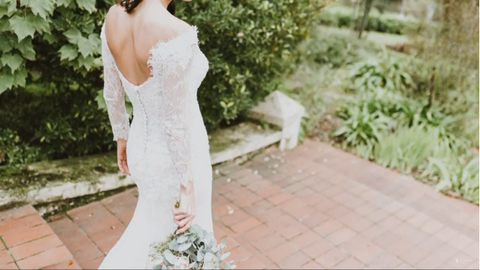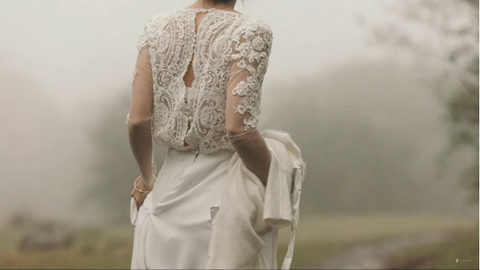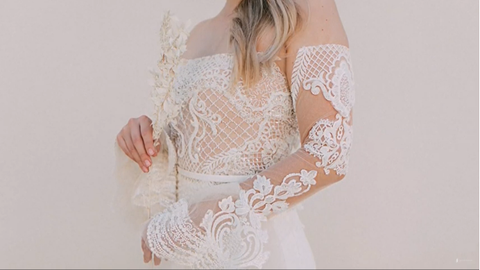 Back Detail
Another massive trend has been a lot of accentuation on the back. People are going for interesting backs, low backs, anything that creates a unique emphasis on the back and the the shaping around the back. People might be drawing away from is very elaborate ball gowns. First of all they are a lot more expensive because they require a lot more fabric. And they've gone for more things like a more simple silhouette and a more slimmer silhouette with a over skirt or a cape made from tulle instead.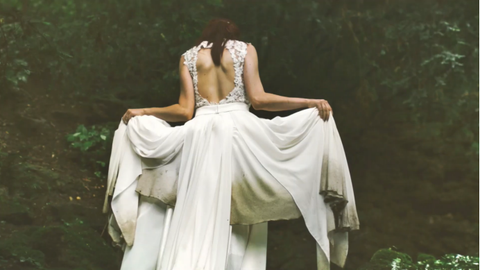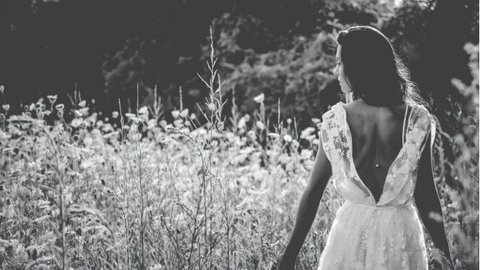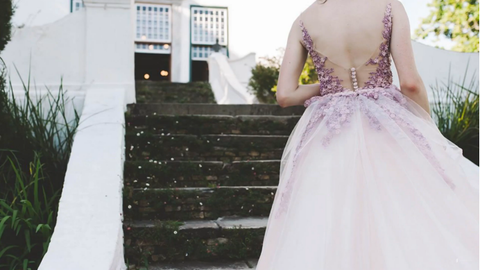 Color
A lot of colors have also been incorporated into the wedding industry like blush, pinks and champagnes, moving a bit away from the very traditional white.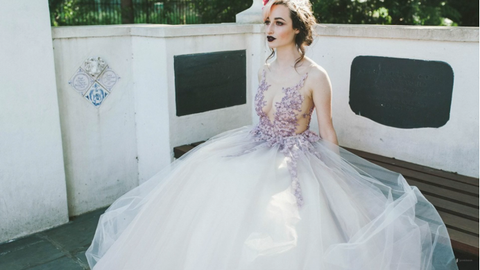 Be yourself
A lot of the things that happened in all that was popular in 2019 in preparation for 2020, is still going to carry through to 2021 and even 2022. While brides had their eye on a certain kind of dress and the wedding had to be postponed. So it's been carried over to this year and next. I want to say there's going to be a very slow transition from where we were a year or two ago going into next year which is not a bad thing. I think people still get the chance to wear the dress that they've wanted a couple of years ago. They're still going to be able to wear next year without feeling like it's not outdated or that they've seen it on so many people and they don't want to follow in that trend. I do think it's it comes back to what it is that you want as an individual. For me, it's always been like the most incredible wedding dresses over time has always been what suited the individual beautifully. Wasn't because they followed it trained, it was just because they were true to themselves and what they actually liked.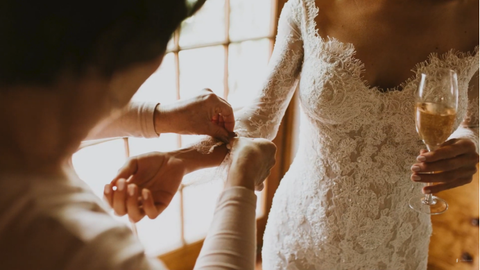 Bohemian Style
So we are still seeing a trend towards a more bohemian relaxed style. I think it is also due to the fact that weddings need to be smaller and it's not necessarily as small as an enlargement but it's definitely not your 180-200 person wedding. Imagine the setting being a garden area or a restaurant which many people have opted for now. So your style becomes a little bit more relaxed, it's a bit more of a casual or a bohemian fight but without being too boho.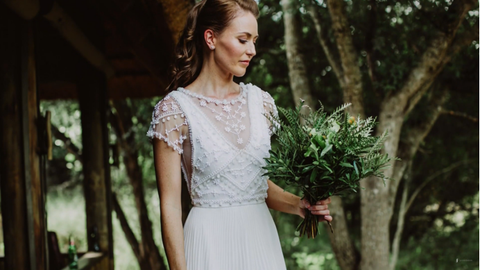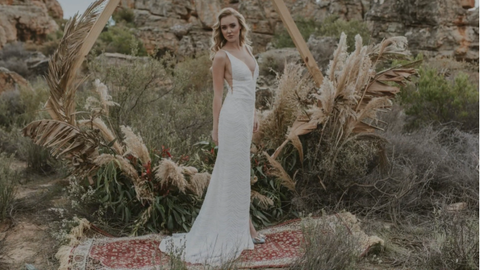 Toning it down
I think we still see a lot of the the loose fitting skirts, details almost like a crochet kind of lace something that's a beautiful balance between the simple and fine subtle details. But definitely something where people feel i want to be able to move in between guests, a smaller space where tables are closer together. Toning it down. Even requests for basic slip dresses has come in quite a bit for us, just something easy and something super relaxed.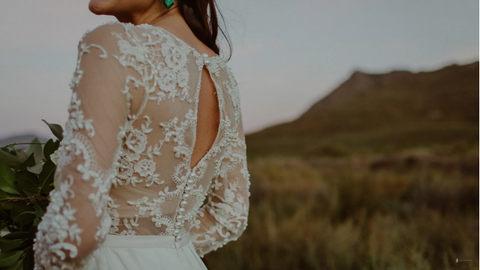 Block Heels.
For accessories and shoes, I think people are still going towards block heels. We haven't seen a wedge in a while and i think people have underestimated how wobbly a wedge can be on grass. So with a block heel it's a steady heel practically your feet can actually bend while you walk which gives you more stability. So block heels in nude if you can get an off-white that's great or just a light cognac brown or something neutral that can go with kind of any dress that you want.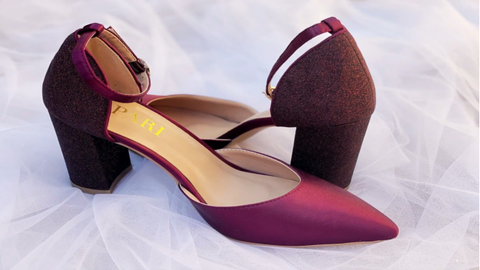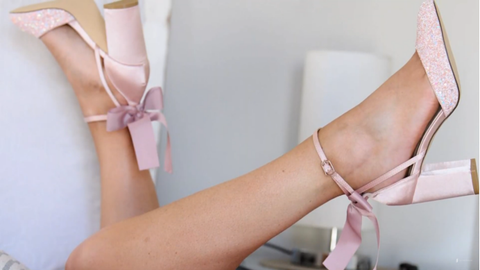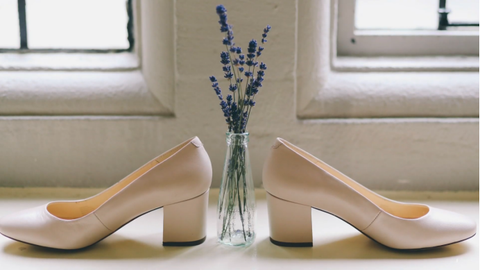 Embellished veils
When it comes to veils, I think we've definitely been seeing a lot of people using either poles or something of a shiny or beads that would be quite dense on the top and then gradually go off just into the veil towards the bottom. For accessories we we're not seeing big earrings anymore.
Artful Earrings
We see a lot of brides actually that love to support local independent jewelry makers. So if it's something quite simple or that it's an art piece more than it is just an accessory. But definitely staying away from those massive shiny chandelier type of earrings where it doesn't add anything to the look.
Eco-friendliness
Sustainable development is a necessary course of action for any action. In the age of modernity, it has become even more important when it comes to taking care of the environment. There's a clear interest in the new approach; the search query 'low waste wedding' grew by 235% on Pinterest in 2019, proving that there are many women who want to say yes to more sustainable ways. There's nothing like reusing, and we know that items of a bride's dress are something you can only wear once in your life, so why not save it and rework it for something else in the future? By cutting off a train or separating some parts, you can get a new outfit, whether it's a skirt or a top. Or buy an outfit with the expectation of showing off in it again.
So there you have it and that is your wedding dress trends from 2021 to 2022