Today is a very special day. In a couple of hours all my best friends will be coming to my house and I'm gonna ask them to be my bridesmaids. Some of them don't know why they're coming I think some of them have definitely figured it out.But basically I just texted all of them individually and I said I need you at my house, dressed cute calm hungry don't ask questions. And they arrived the first thing we're gonna do is watch a video that I have made. I'm talking about each girl and why they're special to me. And after that we're gonna eat a meal we have catered food and then at each place setting the girls have a box with goodies inside. Hope the girls are surprised. I'm super excited today I just realized that this is the first wedding thing that we've done and I cannot wait. So here's what we're doing.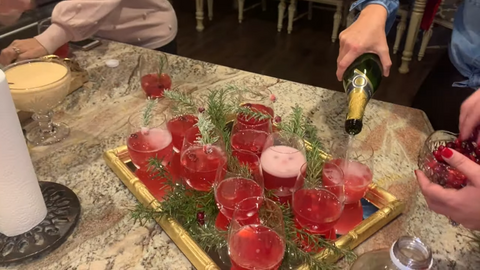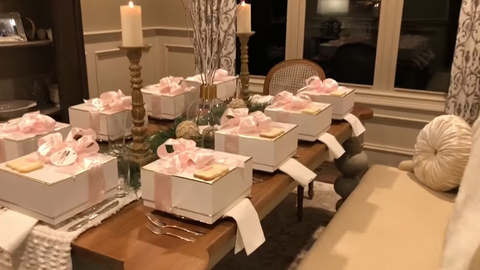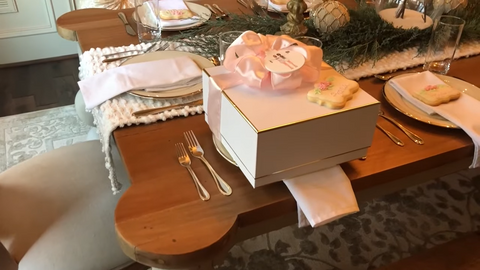 Every girl has their box, their cookies and ribbon ornaments. On the back of the ornaments it says bridesmaid their name and then our wedding date. I'm gonna try to show you what's inside the boxes. Each girl gets a set of pajamas because we're having a sleepover tonight. A flute with their name on it and the ornament the same as outside the box and the cookies. It is like two hours until they get here, the excited digits.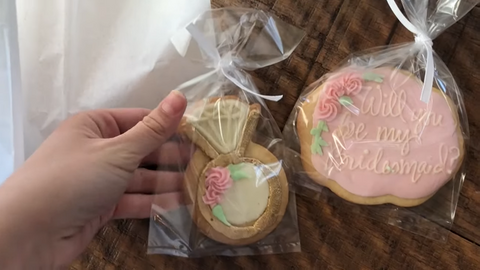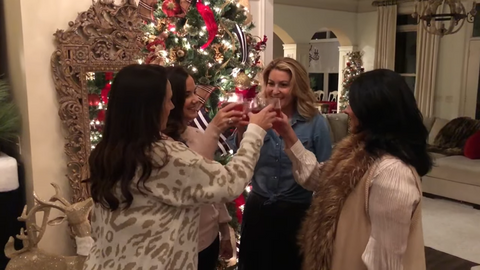 I haven't seen Sydney and like three or four months and oh god the kids are always so excited this year and I'm ready to get this started.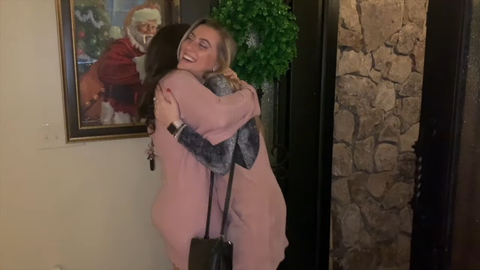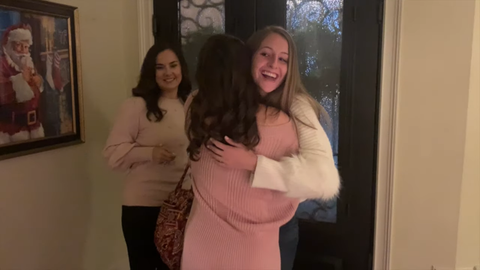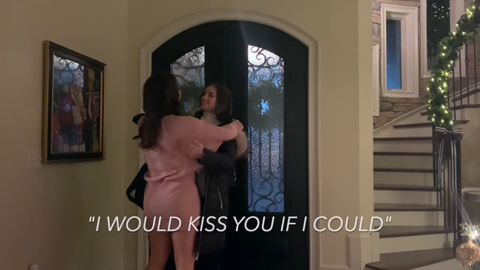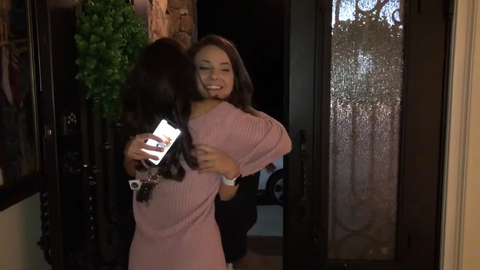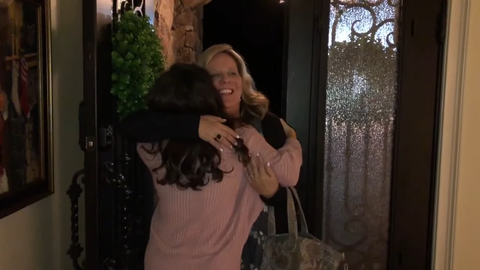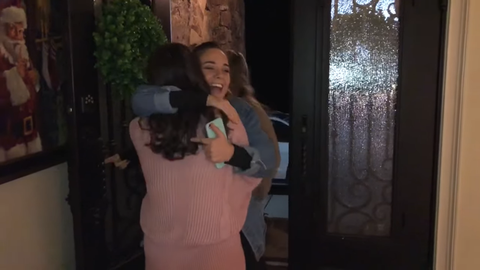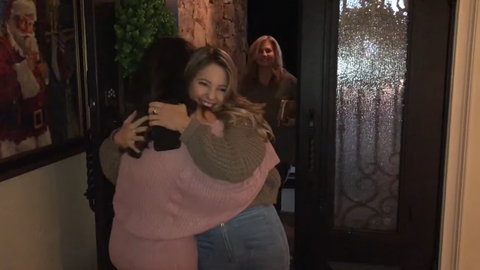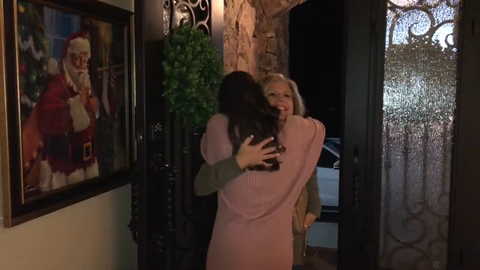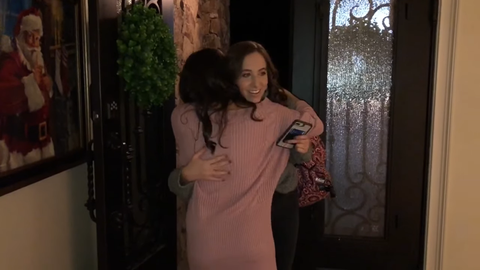 I'm about to play the video for them. And just a minute ago I almost teared up. All my favorite girls here in one house. I got my nine best friend and all my favorite mamas in one place and this is a night to remember for sure.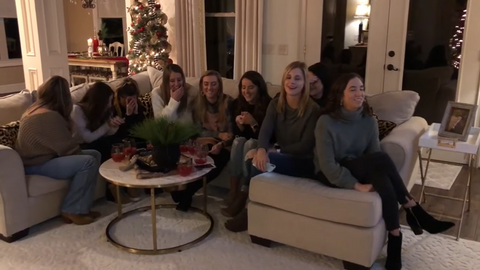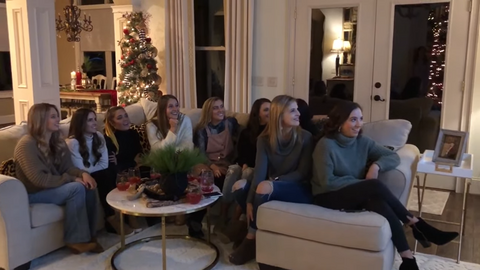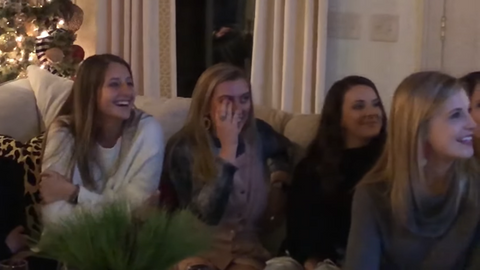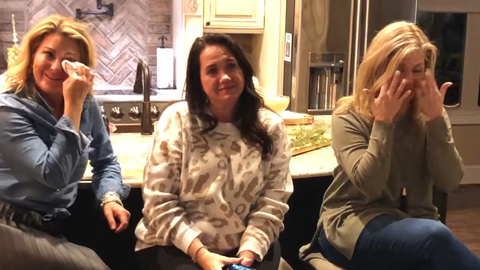 I'm so thankful that easy you what it makes sense for me I have a big date now. All of you be in my side to being said who you will be my bridesmaid.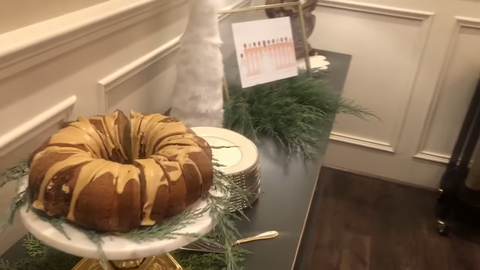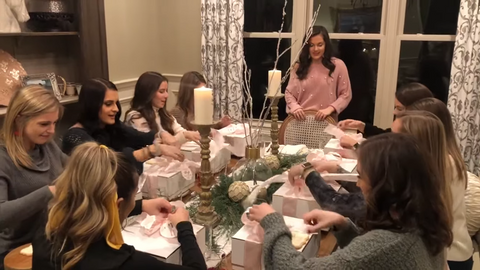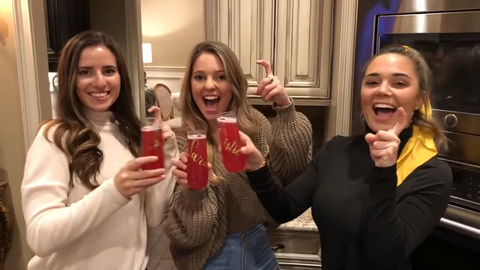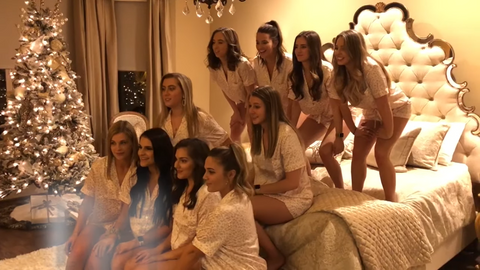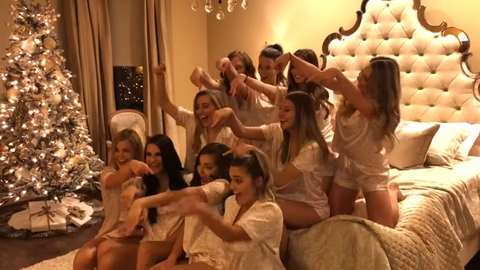 Everybody looks super cute and nobody was surprised but I think they still like the video. I am so glad that I got their reactions on camera. We didn't really do anything crazy, we just enjoy our time together. None of them were surprised honestly, they all knew what they were coming to my house for which is fine. I don't think anyone knew that I was making that video for them but they definitely all knew that they were gonna be bridesmaid.
That's all about what I would like to share today. Thanks for reading and see you next time.